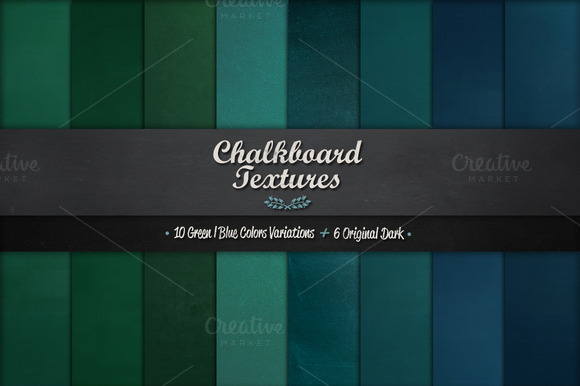 [button color="Extra-Color-2″ size="medium" url="http://www.bmachina.com/product/chalkboard-textures-vol-1/" text="Buy on Our Market"]
::: Give your work a retro/vintage look! :::
This pack contains 16 High Resolution Chalkboard Textures are ideal for logos, insignia's, badges, info graphics,
or Websites Backgrounds.
They are provided in the common chalkboard colors:
♦ 6 Original Dark Chalkboard Textures
♦ 10 Green/Blue Chalkboard Color variations
The Zip file contains:
16 JPGs with 4961 x 3508 px at 300 DPI
Please note: Sometimes to not sacrifice quality, our Items (especially Textures) can be a little heavy on size and sporadically may occur issues with the download.
In this case please contact us immediately and we will provide you an alternative way to get what you've paid for.