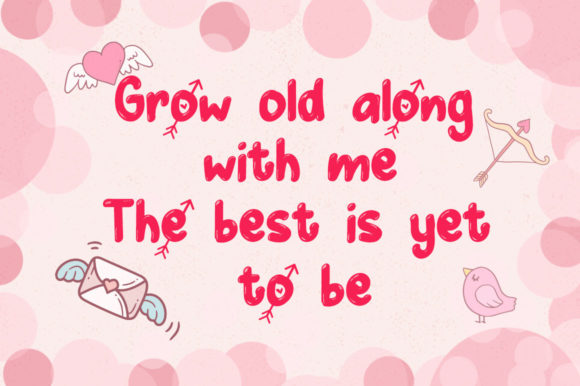 So here's a beautiful suggestion to use in your postcard:
Cupid Love is a lovely and sweet font with Valentine's look. It has bold letters which can be used for lettering, quotes, love letters, cards, and every other love-related design.
The author of this font is Sharon ( DMStd ) and you can preview and DOWNLOAD the specimen here.
Hurry up, this time the clock is ticking and it will be only available this week! So, Grab a copy now!